Our time in Bali began like it does for so many, getting herded off a plane, handing over $25 dollars to immigration and beginning the great adventure of picking a taxi driver who isn't going to over charge you; which is pretty much impossible. Unless you've prepared a driver in advance, have the patience to wait in the queue for pre-paid or have the energy to walk out of the airport and flag down a metered taxi, its a losing game. And after 18 hours in transit, coming to a place I'd never been to in the middle of the night, I didn't care (to a point) if we were over charged, I just wanted a shower and clean bed. So after a little haggling and the small drama of me temporarily losing my ATM cards (which miraculously were still sitting on a lawn where I'd dropped them!) we got to our hotel, which except for the notable smell of Asian cities (i.e bad sewer systems) coming from the bathroom was pretty nice for $20; tv, air con, free wifi and a comfy bed - bargain!
The next day we were on the move. We had a wedding destination to get to and a plan to leave the smelly streets of Denpassar behind. After checking out we were picked up from our hotel by our fast boat provider and taken to Sanur, where our chariot was waiting. We even shared to boat with other wedding guests.
It took about half a hour to get over to Nusa Lembongan from mainland Bali and it wasn't long into our transfer* to Mushroom bay that we started to see the appeal of this Island. However, it was when we rocked up to our accommodation that I knew this place had real potential.
This was our pool side hut. Nestled among six identical ones, it was so plush. It even had its own enclosed outdoor bathroom, which in my eyes screams tropical paradise, I'm classy like that...
So the next few days was filled with Zim catching up with close friends from Perth and me meeting them for the first time, which sounds a bit weird after being together for 2 1/2 years!!! Highlights included;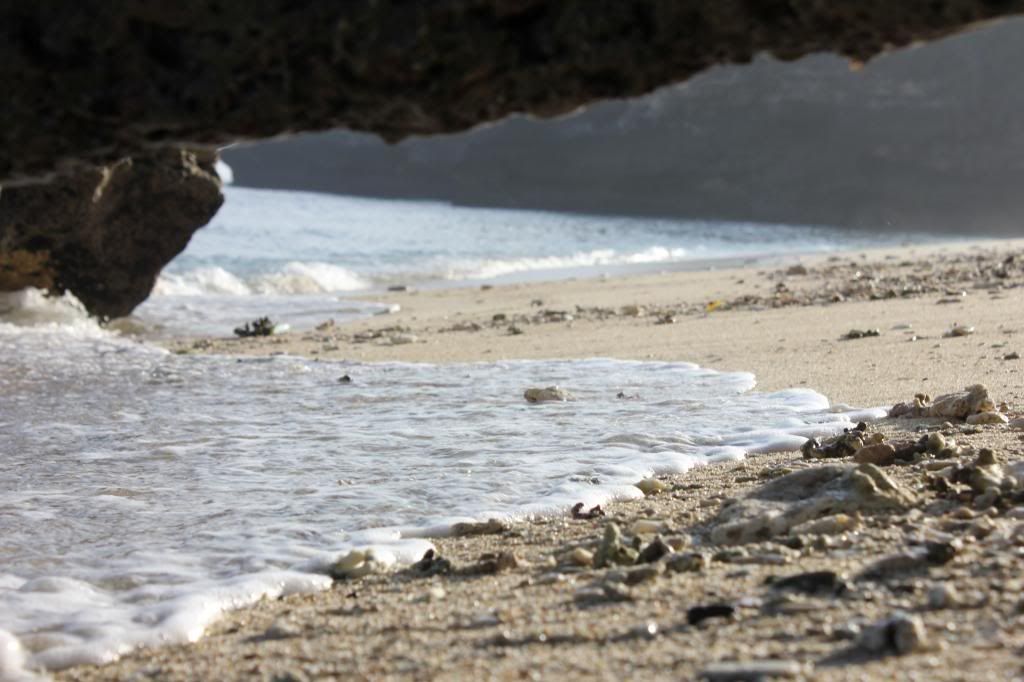 Hanging out at Mushroom bay and watching the world go by
Me and Zim chartering a boat for a few hours and snorkeling around the island and its big sister, Nusa Penida. Zim was even lucky enough to swim with (and take a video) of a Manta Ray; lucky so and so!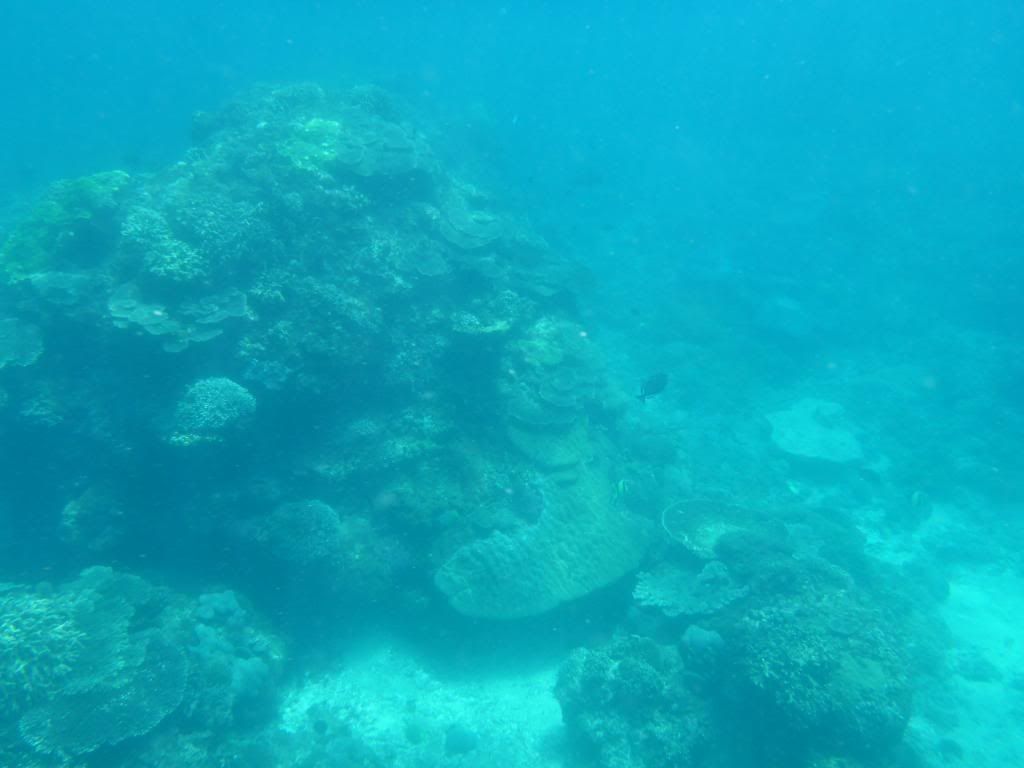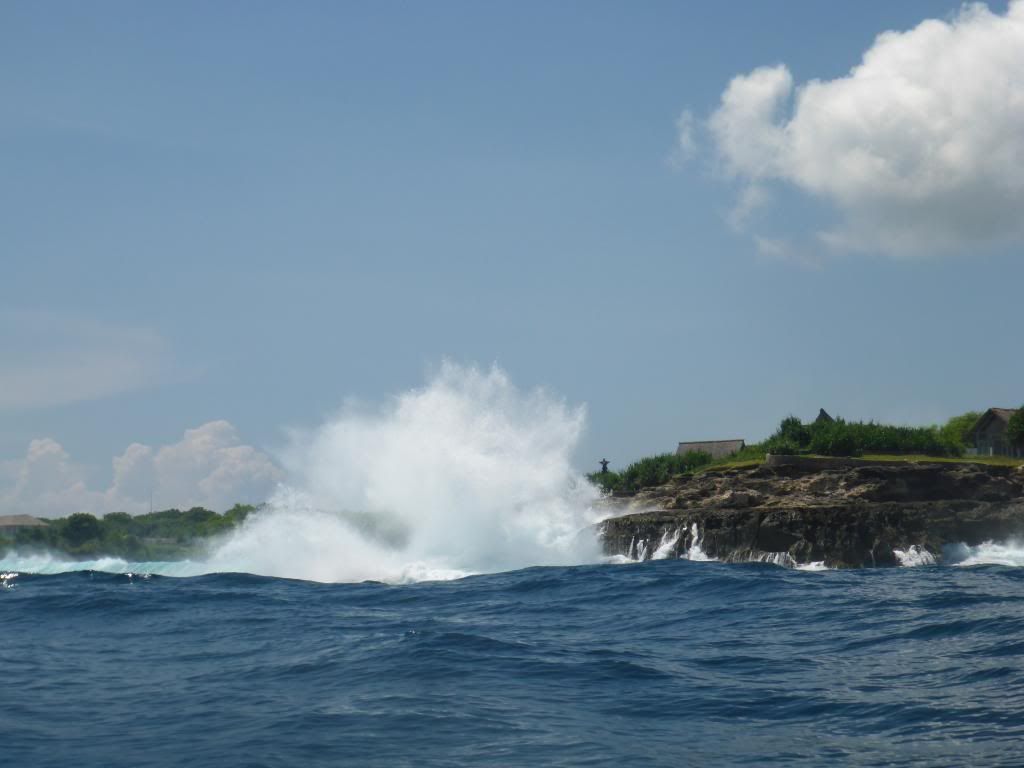 Hiring a scooter for the day and wizzing around the island. Moving past seaweed farms, mangrove forest and tackling questionable 'roads,' we realised having your own wheels made everything a lot easier.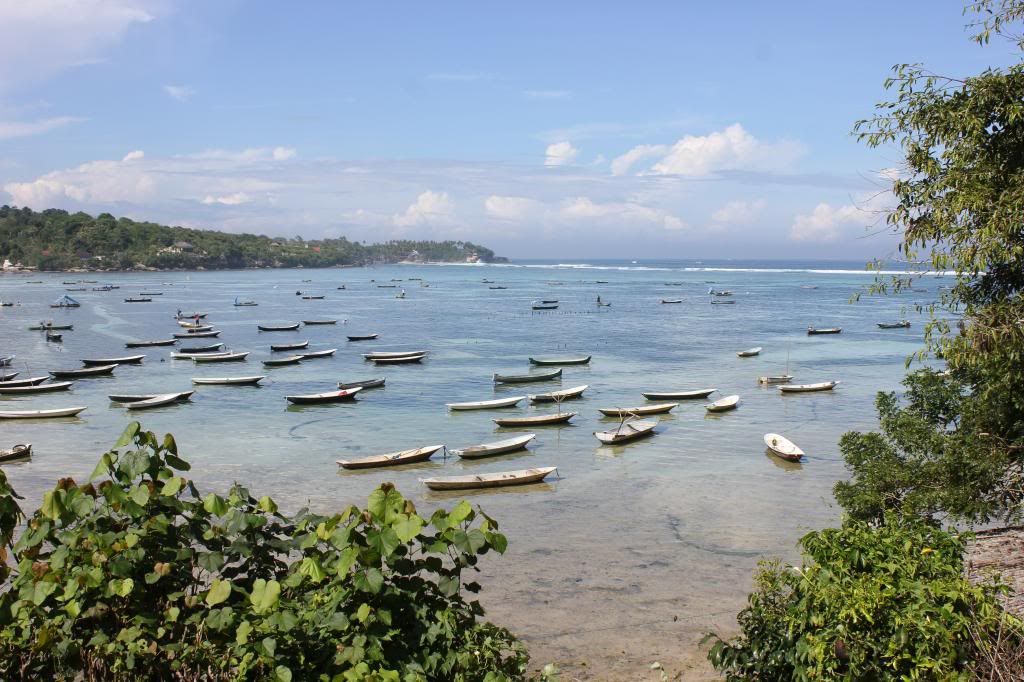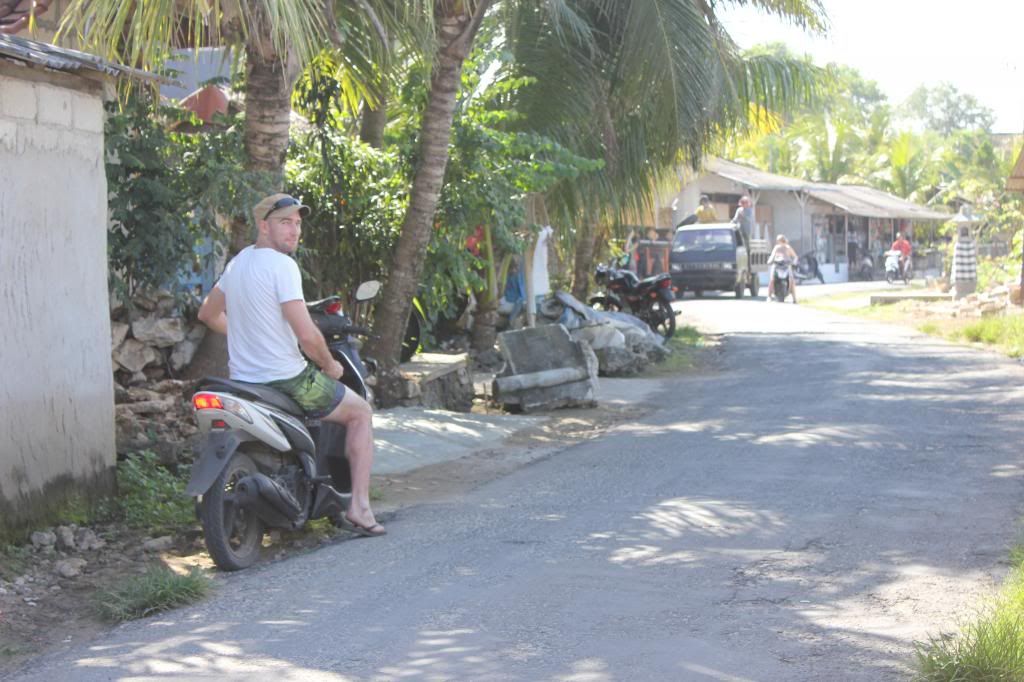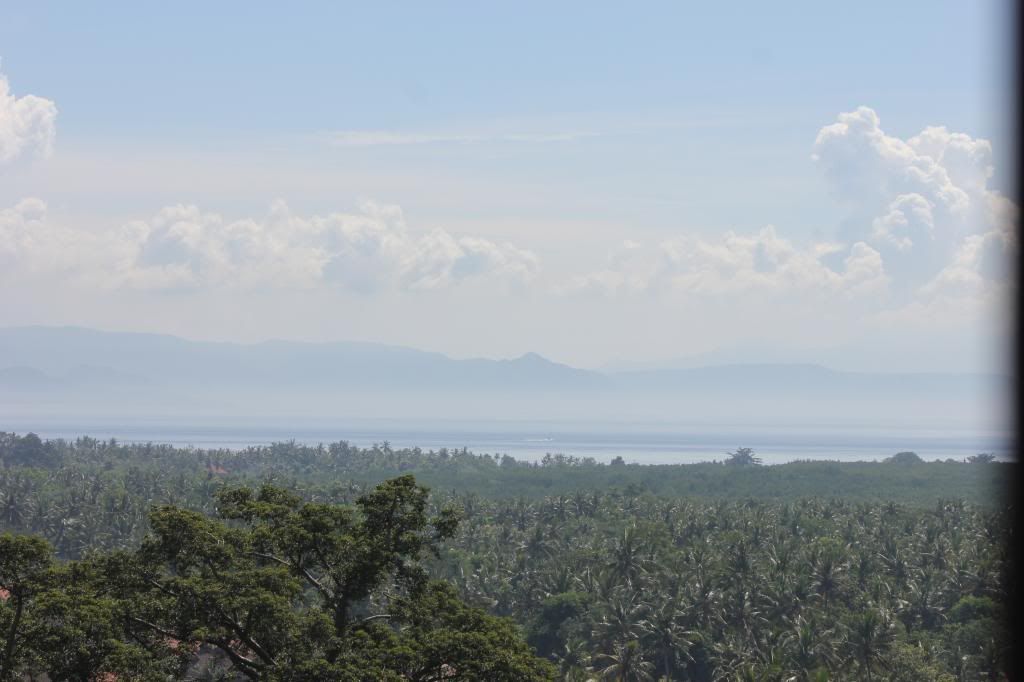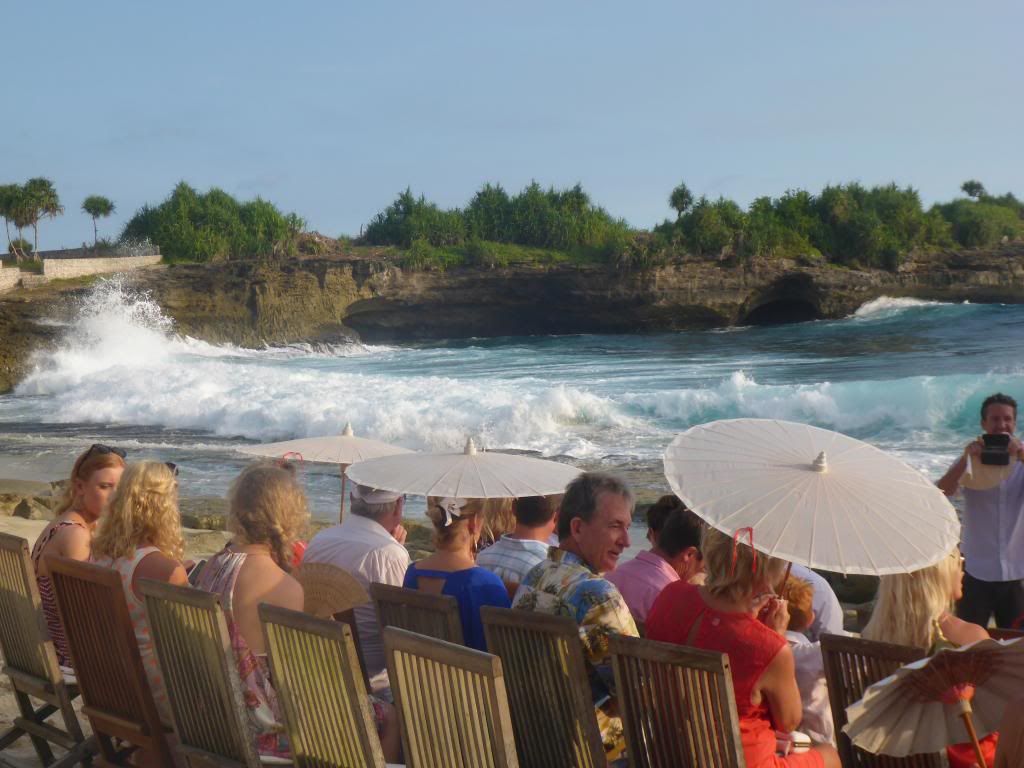 And of course the reason why so many people had decided to head to NL at that certain time; a beautiful wedding. Honestly this was probably one of the best weddings. ever. With a sunset setting on the beach, a good looking couple and a tonne of people that loved them, this wedding removed all the pomp and awkwardness and just put on a great party. I'd love to show you how fantastic the dinner was, how beautiful the bride was and how merry all the guests got. But these are not mine to show, except a sneaky picture of everyone waiting on the beach...
Nusa Lembongan really surprised me and it set the bar high for the rest of Bali. But after five nights it was time to move on. However, we weren't quite ready for mainland Bali. Next up; the Gillis....
* there are no cars on the island - just modified trucks to move hotel guests and scooters - lots of scooters...