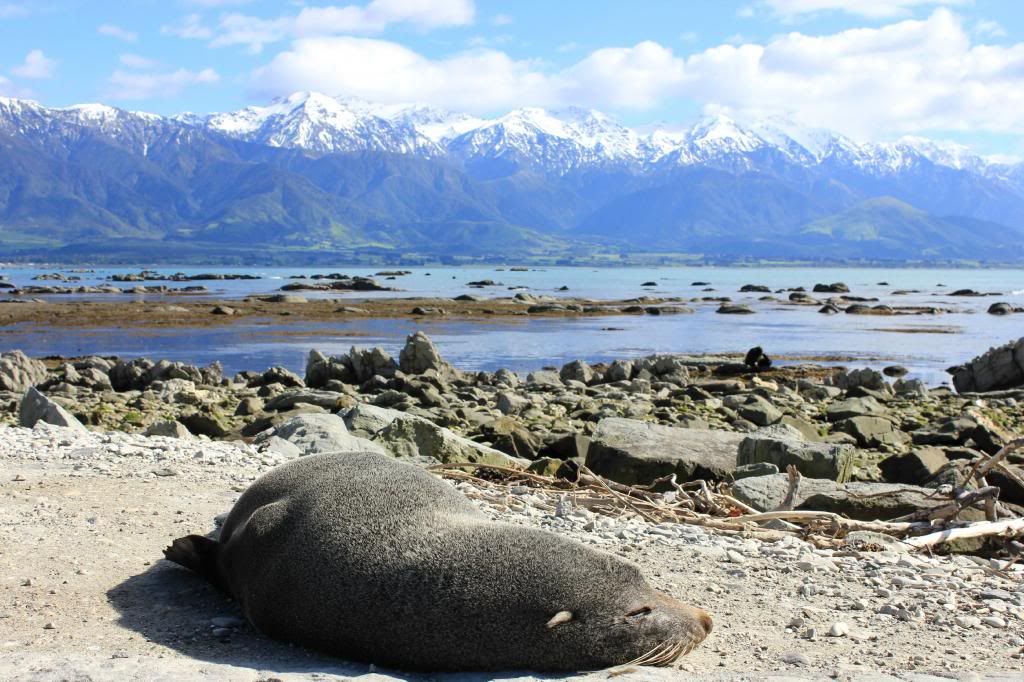 All has been rather quiet on the blog front as we took a brief holiday to Kaikoura. Stopping in Wanaka and Christchurch on the way, I've been enjoying the life of a holiday maker. Going fishing, long bus journeys, eating seafood and swimming with wild seals (my new favourite animal) has been my life these past eleven days. Lots to tell but for now I'll leave you with this lazy seal and Kaikoura's amazing mountain range.
My silence has also been a little longer than planned after my laptop decided to break. The WiFi doesn't work anymore so I'm back to internet cafes and less frequent posts.
Now we're back in Queenstown for a few days, preparing all the bits and bobs before we head to the Milford track to start work. I'm currently trying to shift my brain out of holiday mode and into working, but still my head is filled with seal pups and overland travel. Wish me luck!!!!