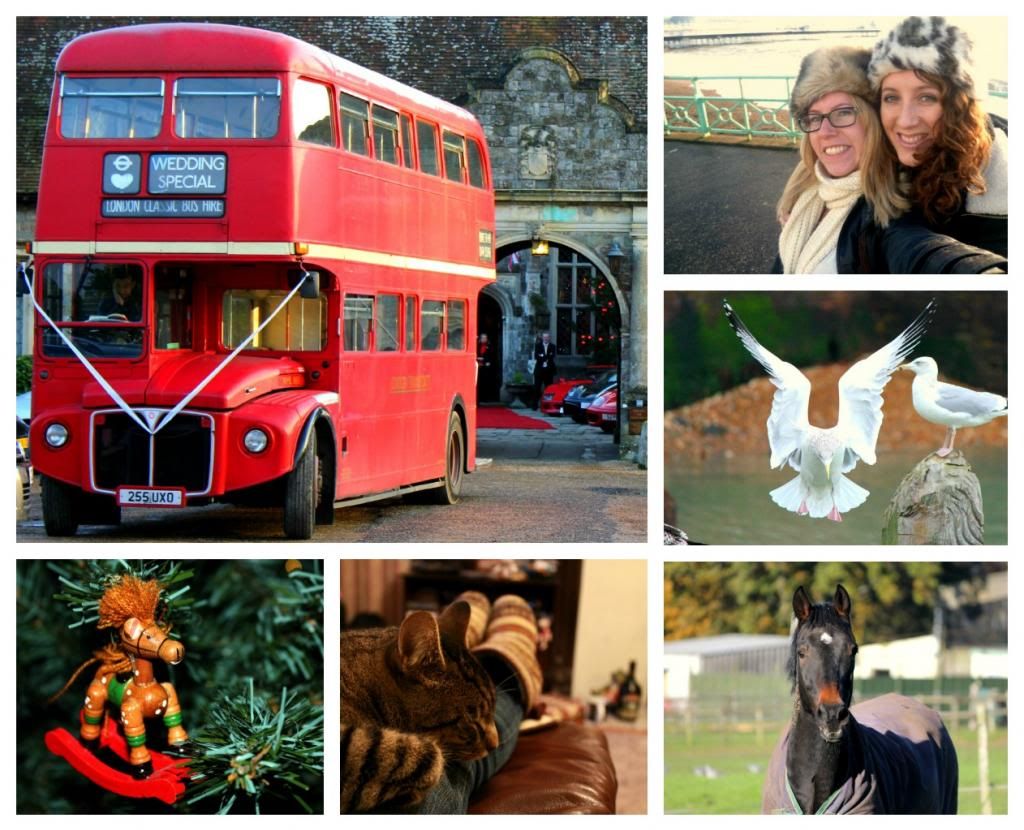 A little early but as my head is now filled with January, I think its time for a round up.
Naturally this month was a festive frenzy, enjoying some quality time with my family. It was also a time for seeing some monumental times with my Friends.
Spent Most Time;
Working the 9 to 5, hanging out in the Kent countryside, visiting Brighton and finding presents for all the family (which is a lot harder than I remember).
Mostly Watching;
My old school chum Andreia marry her fiancée Aaron. A beautiful ceremony, with a stunning dress, the best weather you could hope for and a rocking retro London Bus to transport the guests! Congratulations guys. x
Besides that Christmas wouldn't be complete without a Muppet's Christmas carol and a Doctor who special.
Listening;
I mentioned in
last month's update
that I've been a little obsessed with Lana Del Ray. This has carried on into December, as I'm now in possession of her album 'Born to Die' - Thank you Santa.
Reading;
Half way through
When we were Orphans
by
Kazuo Ishiguro
. So far its been an intriguing tale of memory and loss. We'll see how it turns out.
Activities:
Shopping, boxing day walk, drinking, eating, wrapping and opening presents.
Eating;
Christmas food! Which means all the goodies you can think of. Roast beef, turkey, bacon, veg, creamy potatoes, roast potatoes, cheeses, chocolates, pate, grapes, crisps, sausages and more. I think I might be putting on some 'holiday weight' this Christmas...
Drinking:
Baileys. The classic Christmas day drink.
Wearing:
Russian styles hats. The Soviets are back!