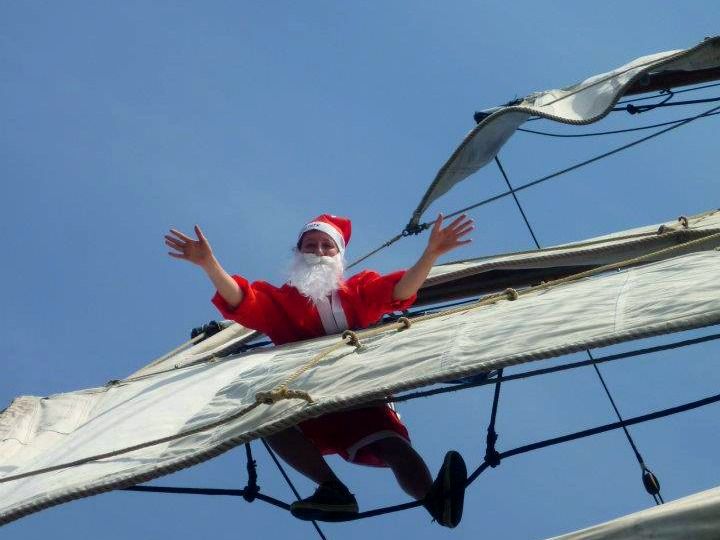 Yo ho me heartys!!!!
Its that time of year again. I hope everyone is feeling festive and gets whatever they wished for from the big man and his helpers. Looking through my facebook photos, I came across this gem taken by my oldest friend and travel companion, the tall one. Taken last year, on a rather unusual charter aboard the Southern Swan. To promote a
Santa fun run
in Sydney, ABC chartered the boat and filled it with 50 Santas. In addition, all crew had to suit up, which led to some confusion.
Example;
'Rob* can you throw the Main when we come in?'
'I'm Simon.'
'Sorry sir....Rob can you throw the main over?'
'Still Simon.'
'oh....ROB there you are, can you throw the main over?'
'I'm Sarah."
It took some getting used to. However, this was one of the funniest charters we ever had and the first (and at the moment last) time I was paid to where a Santa's outfit and climb the rigging. While they took photographs from another boat, we were asked to take our time over hauling the sails, and so the above photo was born.
Picture from ABC news






* An example name only. I don't think I've ever sailed with a Rob...