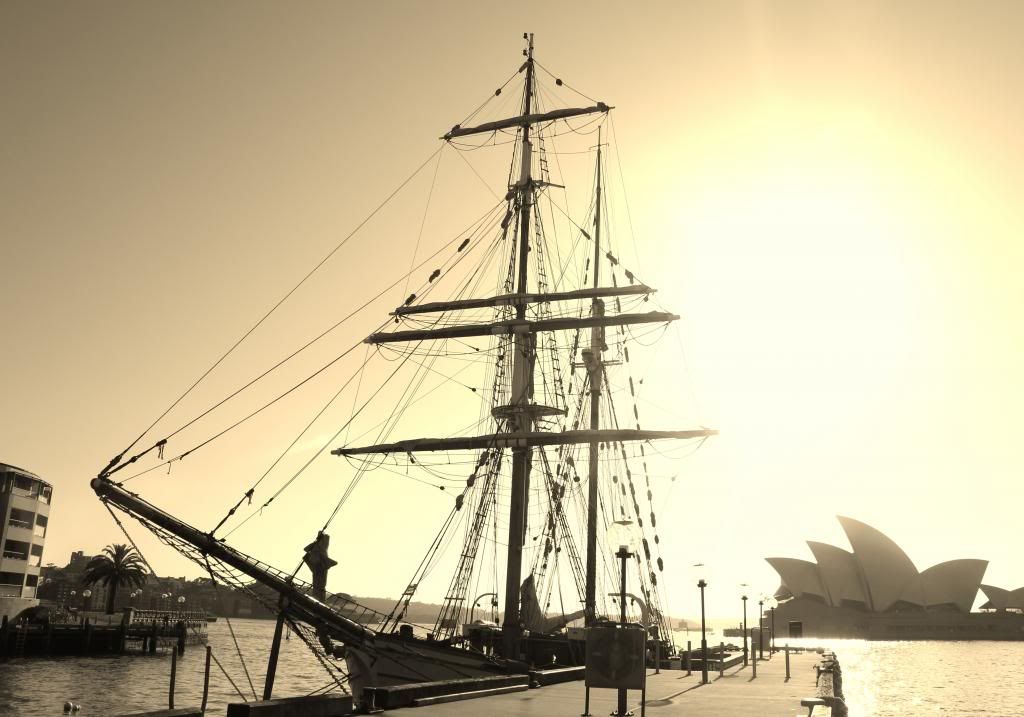 For my first few nights in Sydney, I was greeted with a stay at the Oaks Hyde Park Plaza. With the exception of noise disruption due to renovation work, our studio apartment was the perfect place to fight through Jet lag and a common cold. However, for the other twelve days in Sydney, I stayed aboard my
South Pacific hom
e,
the Soren Larsen
. As my other half had stayed with the ship since we reached Sydney, the owners were good enough to let me stay in his cabin. Except for my first days in the city, Zim would be working aboard until we leave for Queenstown.
For the first week back, The Soren Larsen kept up with her charters on the harbour and I would build my days around what she was doing. I also got to see the Southern Swan, the first tall-ship I worked on, out on the harbour. I spent a lot of time reminiscing over my life in Sydney. I got to relive waking up to the Sydney Opera house, see old friends and remember how sailing made me feel.
As an ex-crew member, returning to the ship was a very odd experience. Coming on as a guest, you are no longer part of the ship and its day to day life. You are there as an observer, looking in. Some things are the same, others are different. I spent a lot of time stopping myself speaking if the sentence began with "In the South pacific we did it like this..." But coming back to the Soren Larsen has clarified a few things for me. Whilst back I have learnt;
The old girl is doing well in the harbour. Life has ticked on for her.
As much fun as I loved it before, I'm so ready to live in a building, at least for a few months. I almost forgot the pleasures of marine plumbing, having zero personal space and living with leaky cabins!
That although one day I may return to her, at the moment she is no longer part of my story, but another crews. Our time, for now, has come to an end and its the opportune time for another adventure.
But if before I thought she'd shown me everything,
the Soren Larsen
had another cool thing to show me. Because a few days before we were due to leave, this lady was taken out of the water. More on that to come...