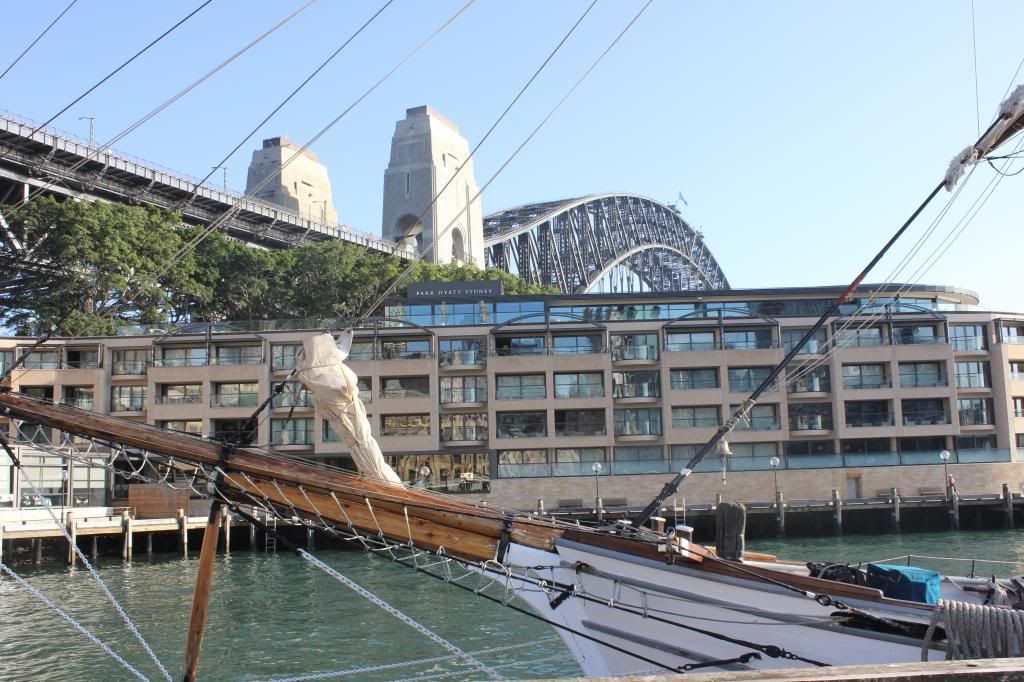 After we came alongside in
the rocks
and cleared customs and immigration, I couldn't believe we were back where it all started. Where had the last 6 months gone? On our first night back we went to the Mercantile for a few. Mine was a nice cold Cider, something thing I'd been craving for months.
In the morning I popped to a local cafe for a few take away coffees - one that had been a favourite when we lived on
the Southern Swan
. It was all so Normal and yet so bizarre. After 6 months in some of the planet's most isolated spots, here I was, back in one of the world's major cities. The weather was still gorgeous but I was still feeling rather 'funny' about reaching our final destination and therefore, my departure from the Soren Larsen. This old lady had been my home and the centre of my world. Although I was excited about what the next few months had in store for me, I knew life outside the ship would take some adjusting. And those on board had been there with me, experiencing all the ups and downs as a collective. The Soren's motley crew were my Family in many ways. Living, working, eating, sleeping and hanging out together, suddenly 'poof' they'd be gone. The whole thing made me feel uneasy, and I didn't like it one bit!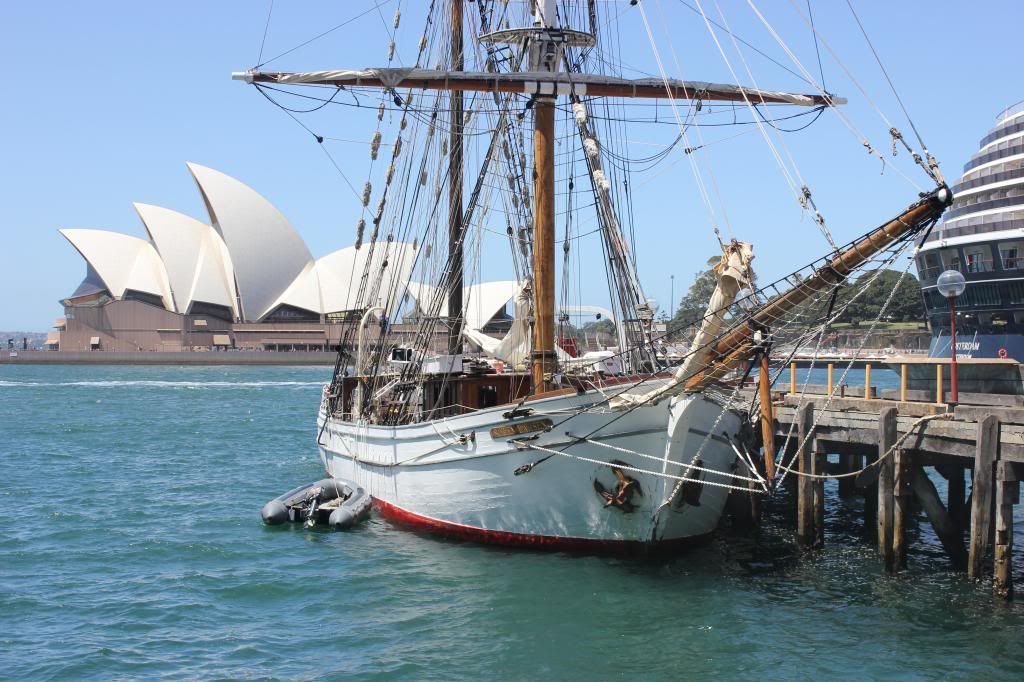 However, I was determined to enjoy my final night in Sydney. On our mini pub crawl of the rocks, I might of had one too many swigs of rum, which made my last day in Australia a little 'delicate.' Tip of the day: hangovers do not help goodbyes and it makes dragging your arse away even harder.
But I did manage to break away from the Soren and its crew. Feeling a little worse for wear, I got myself to the airport, with one more goodbye to say. For over a year, me and Zim had rarely a day a part and the idea of our temporary separation was hard to comprehend.
But no time to get mushy. I had a 24 hour plane journey to make and a wedding to storm. Adiós Sydney and stay beautiful!
Mother England was calling and it was time to go home.